Wendy has been practicing for over 30 years and in 2002 started her own law firm.
She has only ever done plaintiff personal injury and as such had built up a tremendous reputation for getting every dollar from the insurance company ...and even then some !
She knows how insurance companies think and has an uncanny ability to negotiate and obtain the best possible result .
We speak your language!
We are a multilingual firm and we can help you with your personal injury case no matter the language you speak.
We work on a contingency fee basis, which means you do not pay unless we recover money from your claim.
We provide free consultations with no obligation. We are here to help!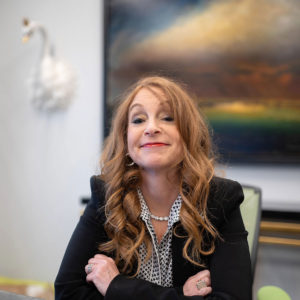 See What Our Clients Are Saying About Us
Injury Claim Services Offered:
When you've been injured, you need someone fighting for you. Sokoloff Lawyers can help you to make a claim for benefits, negotiate a settlement, or take those responsible for your injury to court. We understand that dealing with an injury can be very difficult, and we're here to help. We can often communicate in your native tongue, as we offer services in more than 30 different languages. Sokoloff Lawyers' team of skilled legal professionals puts your welfare first and work hard to get you the compensation you deserve.
We are experienced personal injury lawyers who won't stop until you get what you're entitled to. But Sokoloff Lawyers are also compassionate people who can be a source of support and advice for you and your family during a difficult time. We build relationships based on trust and mutual respect, clear communication, and accessibility; our clients are more than cases for us, they are people we care about. We want the best for you, and we will work tirelessly to get the best possible results. If you've been injured, don't put it off – call Sokoloff!